Hi there – I'm Jen 👋. I'm an experienced design practitioner, strategist, and leader with passion for designing inclusive and value-driven experiences that creates positive impacts on the world.

With 10+ years experience across design disciplines, my current focus is in product design and communication; from shaping product strategy, storytelling to designing user focused services and creating smarter, elegant UI – 🙋🏻‍♀️ count me in.

In my process, I remember to have fun and make the best work I possibly can ✨.
︎︎︎



Here's a few projects I've worked on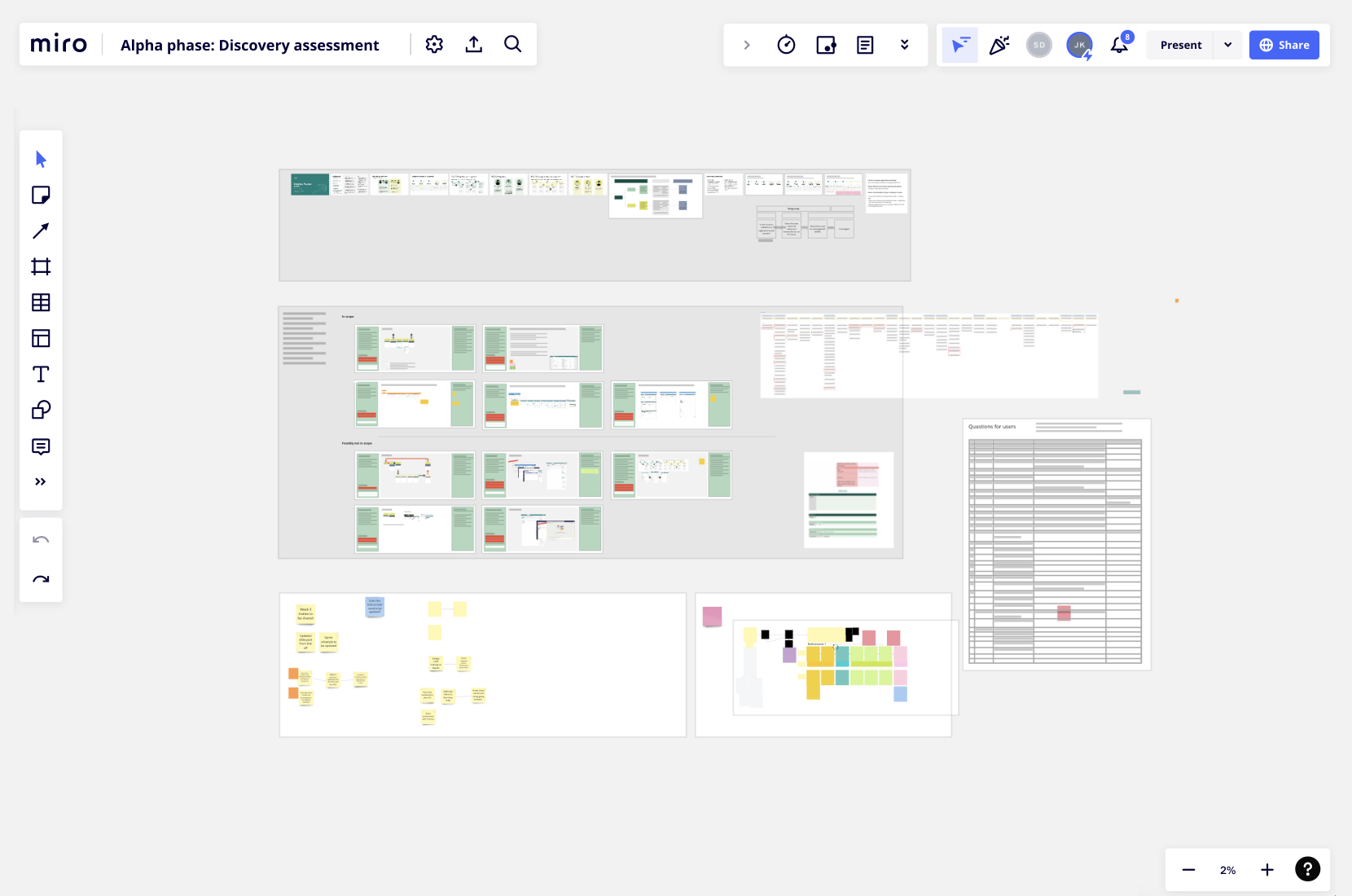 Leading UX design conversations and workstreams to prove UX values and improve user experience for front-end and back-end users.
Design Lead @ Social Work England / Zone Digital (Cognizant DX)
2022 – present
I established user-focused ways of working, grew the design discipline from 1 to 3 teams and made design a strategic partner to enhance the user experience for both front-end and back-office users. The features include case and communication management and search the register.
Impact:
🏆 Enable delivery and strategic teams to approach roadmap, get assurance and set benchmarks with user needs and research evidence. 🏆 Increased product efficiency by 15%, reducing manual processes and pressure in internal teams.
Improving processes and experience by designing a user first back-end system
Senior Product Designer @ Discover Financial Services / Zone Digital (Cognizant DX)
2021
From conducting user research, creating UX flows and prototyping, I help the organisation to move from a manual back-end process system into a new digital product. I contributed to the new design system with new tested components and fostered collaboration between in-house team and engineering through workshops, opening conversations and breaking down silos.
Impact:
🏆 Transformed the organisation from a paperwork system into a collaborative digital product that aimed to help increase efficiency, satisfaction, security and content integrity 🏆 Enabled Product Owner to incorporated user insight into the product vision and roadmap
Designing the NHS Covid Pass to allow the public to share their vaccination status and travel safely during the global pandemic.
Senior Product Designer @ NHS Covid Pass / Zone Digital (Cognizant DX)
2021 – 2022
As the designer of a service team, I led the UX to ensure our solutions reflect government policies and meet user needs with simplicity and accessibility. I played multiple roles – service design, user research to product design – and collaborated with a multidisciplinary team to create a cohesive user experience and design during an emergency period in a timely manner.
Impact:
🏆 Supported the public in England and Wales during the pandemic 🏆 Most downloaded free app in the App store, overall, product used by 55+ million people 🏆 Won the 2022 Digital Leaders Impact Pandemic Innovation award.
Reimaging easyJet's Loyalty Programme and realising the potential through user insights, needs and behaviours
Senior Experience Designer; Research and Design @ The Future Customer (now ICF Next)
2019
As part of a lean design team, we reimagined a new loyalty proposition informed by discovery research of customer insights, needs, behavior, and emotional impact. I created user scenarios, UI, and storytelling to bring the strategy to life and established a design system for the proposition.
Impact:
🏆 Helped easyJet realise the cost benefits and impact of UX – easyJet used the outputs as evidence in board meetings, helping them to increase their UX/CX activities in planning.